Home automation is the brain and central nervous system of your house. It connects and controls your home's devices to maximize your comfort, security, and energy efficiency.
Your home is not as smart as you think, if you:
Struggle with several remotes to watch TV, movies, or listen to music
Leave the temperature at one setting because you can't program temperatures for day, night, or when
away from the house.
Don't adjust the lighting environment when watching TV, eating dinner, entertaining guests, or when
away from home because you do not have an intelligent lighting system.
Your blinds are not motorized so you barely adjust the setting.
Put up with an unreliable network or a spotty WiFi signal because you haven't invested in a commercial
grade network
Don't enjoy music at home because you don't have an entire house music system
You don't enjoy watching movies as much as you could because you don't have a home theater.
Home Theater Control
 A single remote controls everything from movies, video games, music, lighting, climate and more.
 One touch will dim the lights and turn on the surround sound as the movie or show begins
 On screen notifications mean you'll never miss a phone call while watching.
Lighting Control
Pre-set lighting scenes to save energy
 "Goodbye" button automatically turns off lights as you run out the door
 Automated lighting lights up the walkways at night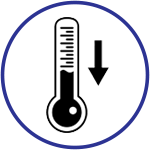 Climate Control
 Program temperatures for day, night, and away to maximize your comfort and save energy
 Kick start your home thermostat before you leave the office so you come back to a warm/cold home.
Multi-Room Music
Listen to music throughout the house with one touch of the button.
 Start your day by tuning into your favorite radio station
Media Servers
 Store bit-for-bit copies of your favorite Blu-ray, DVD and CD collections on the media server
 Access your collections via an user friendly interface
 Watch your DVD on any TV in your house.
Security
Arm the security system from your phone or see who's at your door from your laptop
 Lock up with a single button by the bedside
 Set automatic email alerts when the garage is left open – and close it remotely
 24/7 video surveillance accessible from any TV or touch screen in the house
 Affordable touch screens and keypads help keep the home safe and secured.
Whole-House Networking & Wi-Fi
 A robust network is a smart home's central nervous system
 Commercial-grade networks ensure you'll always be connected – all of your data, all of your media, always accessible.
Motorized Shade Control
Transform rough glare into comfortable light
 Enhance your privacy with the press of a button
 Quickly transition from daytime to night-time for sleep